---
ELLE ELLE WEB & MARKETING
Elle Elle Web & Marketing offers personalized management and creation services for companies and professionals on the web.
WEB SITES
Analysis of needs and development of web platforms, SEO positioning, backend management, frontend courtesy, analitycs links, link building or website review and optimization.
ADVERTISING
Creation and management of ADWORD, FACEBOOK, INSTAGRAM, GOOGLE MAPS, ETC campaigns.
SOCIAL MEDIA
Creation and / or management of FACEBOOK, INSTAGRAM pages with registration and organic and strategic growth plan with investment.
Request an appointment now to get information and study together the best ROI ratio (return on your investment) for your company!
CITATION
"What is a website for the company?
It is your own physical presence in the web world …. if you open a low-cost site, without being followed every day, without investing and without logic …. just because some guy sells it to you for a few hundred EUR….
it is EXACTLY like opening a shop, in a dark street, without signs with the furniture of the market …. with the variable that that dark street …. is like a narrow street in the middle of RUSSIA.
Did I get the idea? "
---
TIMETABLES
FROM MONDAY TO SATURDAY
FROM 09:00 TO 18:00
---
THIS ACTIVITY HAS BEEN VERIFIED AS SAFE, THE REVIEWS WILL GIVE THE REAL JUDGMENT OF THE QUALITY OF THE SERVICE. REVIEW NOW AND CONTRIBUTE!
DOWNLOAD THE TENERIFE SURPRISE IMAGE AND PRESENT IT TO HAVE A SPECIAL TREATMENT!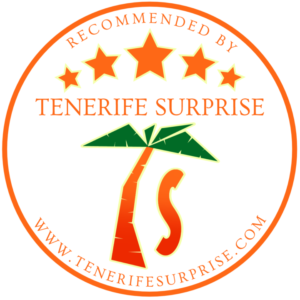 Press and hold the image on your mobile or right-click on your mouse to download!
---
LEAVE YOUR REVIEW
ELLE ELLE WEB & MARKETING
Average rating:
0 reviews